Isobel Caffyn is the violin leader of the Sydney Hills Junior Orchestra.
She has been learning the violin since she was 6 and is currently working towards completing her sixth grade AMEB exam after completing her fifth grade exam earlier this year. Isobel plays in the primary and high school extension string ensembles at her school and enjoys being a member of the Sydney Hills Junior Youth Orchestra.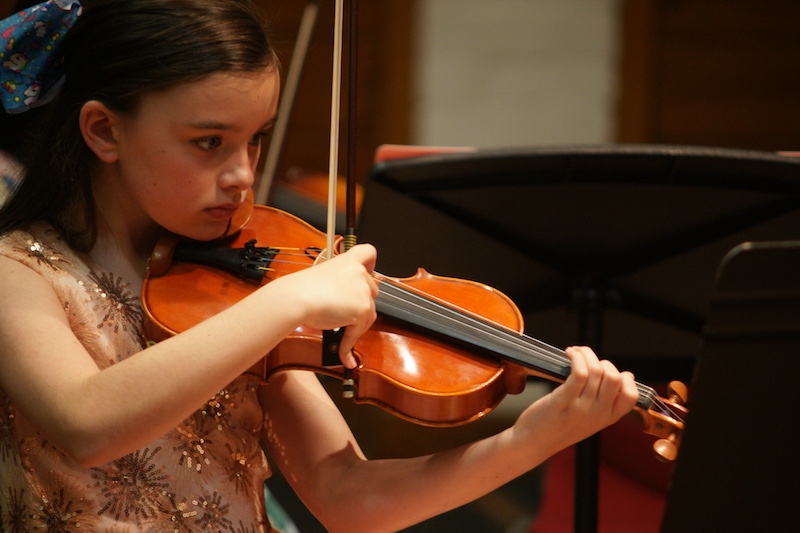 Isobel also loves dancing and has been awarded a High Distinction for her third, fourth and fifth grade Glenn Wood Tap Exams which she completed in 2018, 2019 and 2020 respectively.
Isobel has raised significant funds as part of the MS Readathon over the past two years. In 2019 she raised just over $900 and this year she decided that in addition to reading books, she would go busking to raise additional funds; however this wasn't possible due to Covid restrictions. As a result Isobel and her brother William busked on their Instagram account during August and managed to raise over $1700 for the MS Readathon.
Isobel is going to be the Concertmaster of the Sydney Hills Junior Orchestras in 2021.
She received the Dr Koo Music Scholarship 2020 of $100 for her improvements and contributions to the Hills community in participating in the SYS activities.
The Dr Koo Music Scholarship 2020 is proudly sponsored by the Hills Shire Council.